Posted by Mikutta on 3 February 2021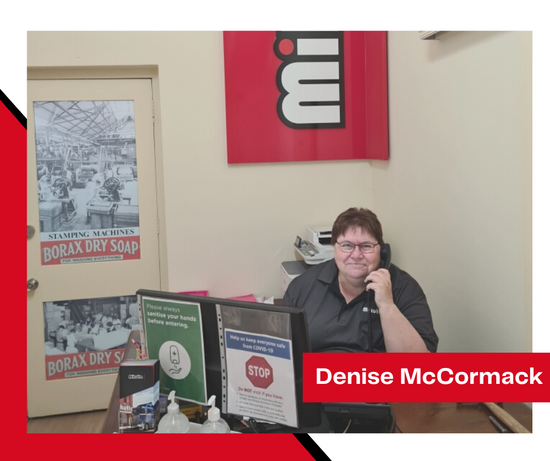 What name do you like to go by ?
I haven't got a nickname, I am just Denise McCormack
What is your role here at Mikutta?

I am the Office Manager at Mikutta
How long have you worked here at Mikutta ?
I have been a member of Team Mikutta for almost 6 years now
What's a typical day for you?
Answering incoming phone calls, processing payroll, creditor invoices, issuing customer invoices, bank reconciliations, ordering parts and stock for the workshop. Basically all of the administration tasks.
As well as keeping the guys in line, which can be near impossible some days! haha
What do you like doing when you're not at work?
Watching movies and relaxing with my 2 fur babies (Maltese Shih Tzu pooches).
I enjoy craft acitivies and watching sports on TV like the cricket, tennis, and footy.
What's the proudest moment you've had at Mikutta?
I always feel proud of the Team when I see a customer's vehicle leave the workshop after the job has been completed to our extremely high standard.
What do you like most about working at Mikutta?

After working 16 years in the corporate and accounting fields it was great to join a family run business, where I am not just an employee number. I feel appreciated by management and staff. There has not been one day, since commencing here, that I have not felt like coming into the office.
What's something people don't know about Mikutta?

The building that Mikutta operates from was once a soap factory back in the 1920's to 1930's. There are photographs in the reception area showing the soap production in the factory.
Adelaide Crows or Port Power?
GO PORT POWER!
Posted by Mikutta on 2 February 2021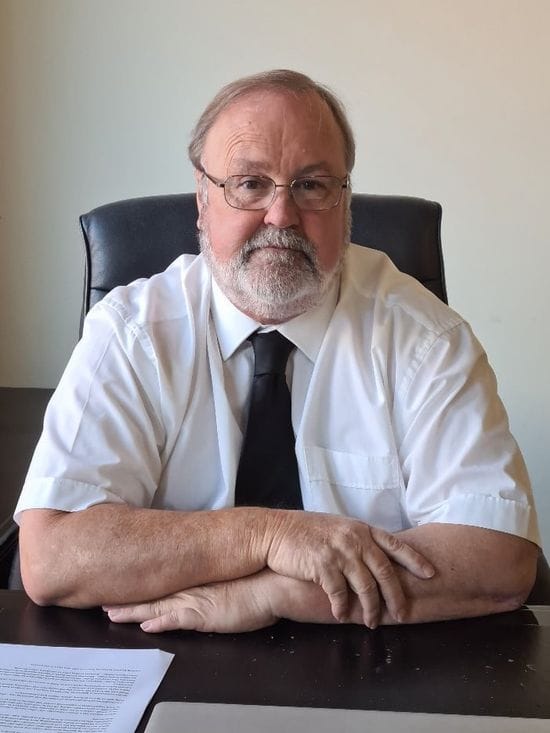 Mikutta welcomes back to South Australia, Andrew Ikin.
Andrew will be helping with developing the newly completed dedicated heavy vehicle crash repair workshop focusing on insurance claims, estimating crash repairs and repair shop management.
Andrews' career began with his family's Loss Assessing company covering Tasmania in all areas of the motor industry including heavy trucks, machinery and anything with wheels and tyres. He was trained to assess most aspects of domestic and light commercial vehicles by senior members of the firm.
A brief hiatus found Andrew studying accounting, and then taking up a position in Adelaide with a new crash repair firm and was the beginning of what is now twenty years specialising in heavy truck and trailer crash repairs.
After twelve years in Adelaide he was offered a position in north Queensland with a large repair network covering the eastern states. Andrew said, 'It's a great experience to work with different firms and to gain an insight into alternative methods in workshop estimating and management'.
Eight years on and Andrew has returned to South Australia and ready to help Mikutta's clientele both existing and new. With forty years of accumulated knowledge in insurance claims, estimating crash repairs and repair shop management, there is a wealth of experience to assist all clients. If you're not insured or self-insured there is plenty of advice available to help with repairs and recoveries.
Andrew has successfully worked with most of the heavy vehicle insurers in Australia including NTI, QBE, Zurich, Allianz and Global amongst others and has developed some very successful relationships with both claims staff and loss assessors including private firms such as AAMC and Innovation Group.
If you need assistance, help or advice please get in touch with Andrew!
Posted by Mikutta on 16 June 2020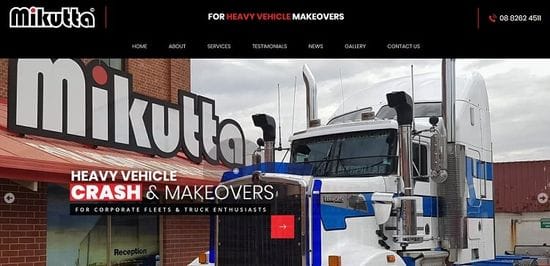 Very Excited to have our NEW WEBSITE up and running!
Mikutta have been refinishing heavy vehicles for over 30 years and have earned a reputation for reliability and quality of service.
In fact, we have been recognised as being the leading Heavy Transport repairer and paint refinisher in SA.
Checkout our new Mikutta WEBSITE