Meet the team- Paul
Posted by Mikutta on 21 May 2021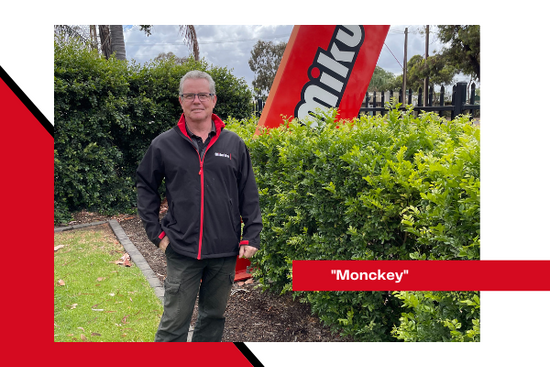 What name do you like to go by?
Paul- nickname 'Monckey'
What is your role here at Mikutta?
Managing day to day operations
How long have you been in the heavy vehicle industry?
I started as a ......my apprenticeship in 1976 which was 45 years ago.
How long have you worked here at Mikutta?
Since May 2006
What's a typical day for you?
A combination of administrative work and helping solve immediate issues that arise.
What do you like doing when you're not at work?
Catching up with friends and family for a meal.
Going to the gym and going up to the river to relax.
Proudest moment you've had at Mikutta?
It's the small things. For example, when I client has a defect on their truck from rust or something and I am able to repair it quickly I feel good because I know the clients appreciate the effort and I feel like I've made a positive impact on someone's business.
What do you like most about working at Mikutta?
My staff and clients and people I have relationships with. It can be easy and hard at the same time. When it works, that's what I like most.
What's something people don't know about Mikutta?
Mikutta started in 1975 as a heavy vehicle paint and repair shop. So Mikutta is one of Adelaide's original heavy vehicle repairers.
Adelaide crows or Port Power?
Carn the Crows!